Enhanced Surface Finish and Aesthetic Excellence for Parts, Models, Rapid Prototypes, and More.
At Empire Group, our post-processing options and custom finishing capabilities make all the difference for our customers, and 3,000 sq. ft. of our facility are dedicated to this service.
Understanding the nuances of each and every material used in our shop is critical to our prototype fabrication and additive manufacturing methods, and is key to achieving our superior quality post-processing and finishing. We offer a wide array of painting options and specialty surface treatments to achieve virtually any appearance or effect.
To provide best-in-class finishing services and final products, we expertly select and advise our customers on the ideal surface treatments and finishing techniques to achieve their desired results. Once the project components are manufactured (CNC machined, 3D printed, cast, or hand-crafted) we inspect and perfect each part to ensure design specifications are met. Components are then passed to our model shop where they are enhanced for surface finish, geometric accuracy, aesthetics, and more based on your request and specification.
From simple 3D printed parts that need sanding to extremely complex prototypes in need of technical coatings and precise Pantone color matching, we have the expertise to deliver a quality product. Consistently.
POST-PROCESSING AND FINISHING TECHNIQUES THAT MAKE A DIFFERENCE
Post Processing CAPABILITIES
Support Removal
(SLA, PolyJet, FDM)

Media Blasting

Sanding & Polishing

Gluing and Filling

Assembly

Priming

Texturing

Clear/Gloss Coating

Spray Enamels

Hydro Dipping

Chromatic Paint

High Temperature Paint

Spray RFI Shield Coating

Chrome Plating

Hand Painting

Spray Painting

Pantone Accurate Color Matching

Custom Color Creation

Laser Cutting & Etching

Lettering & Graphics Application

Metal Fabrication

Part/Model Repair

And much more…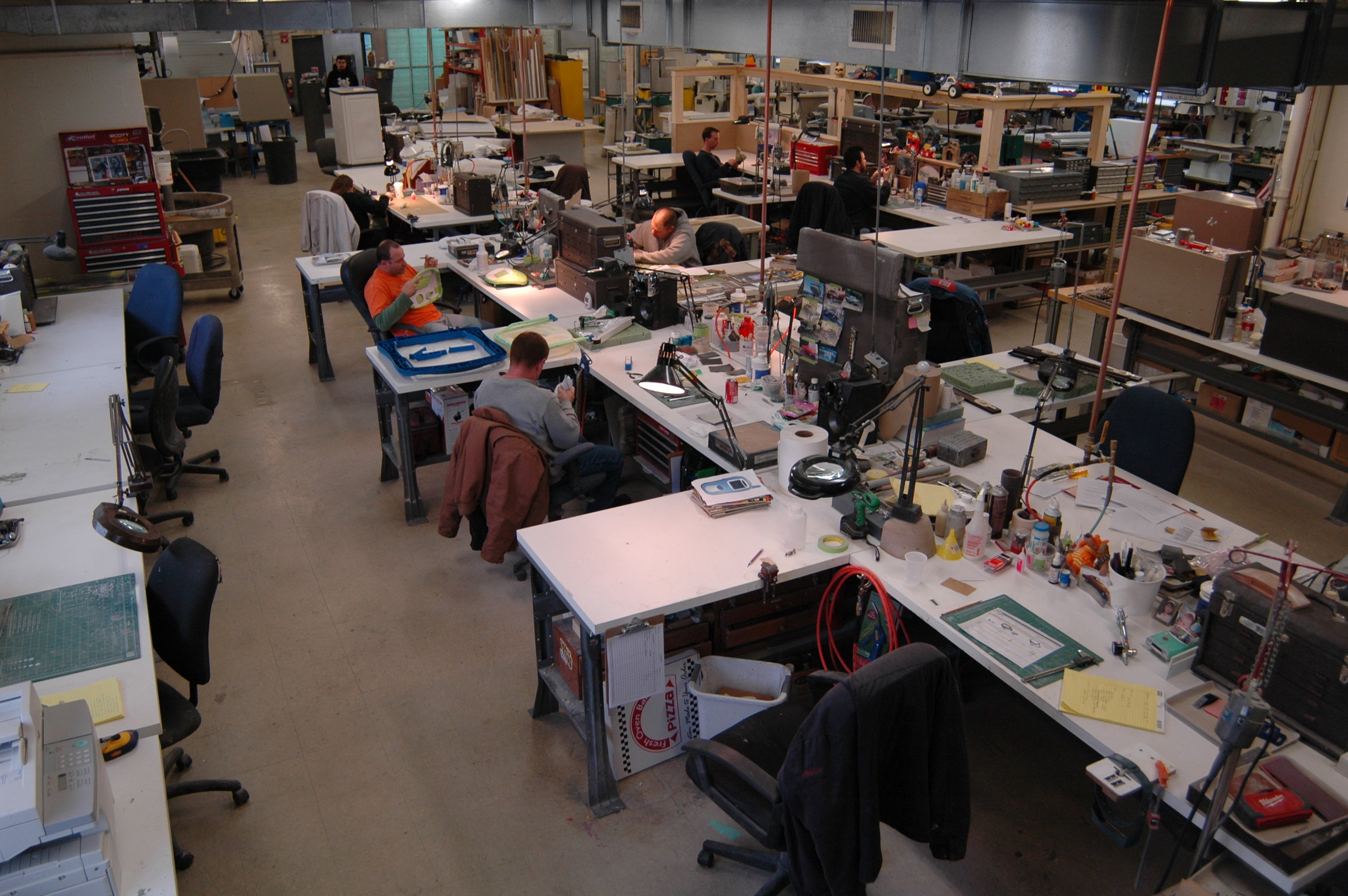 TRUSTED FOR OVER 20 YEARS BY OUR CUSTOMERS
in Aerospace, Automotive, Consumer Goods, Juvenile & Toy, Medical Devices and Military & Defense.